– GIFTED CONTENT –
My dad. He really is never given enough credit for what he does for our family. As a father, he's compassionate, hard-working and absolutely hilarious. He's easy to get on with, but he can be blunt and straight to the point – I love him for that. So as he fumbled nervously and awkwardly in his new suit from Dobell, I laughed because it was honestly adorable to see him out of his comfort zone.
But just like every member of this family, he OWNED it. Legit. Why is this man not a mature model?
Dobell is a menswear brand that you may have seen me work with previously (see Sam work his stuff in this post) and after realising that Sam had got a suit, my dad not-so-subtly hinted that he had a wedding coming up and no suit to wear. My dad doesn't ask for anything in life, so I wanted to swag him up and thanks to Dobell, we did just that.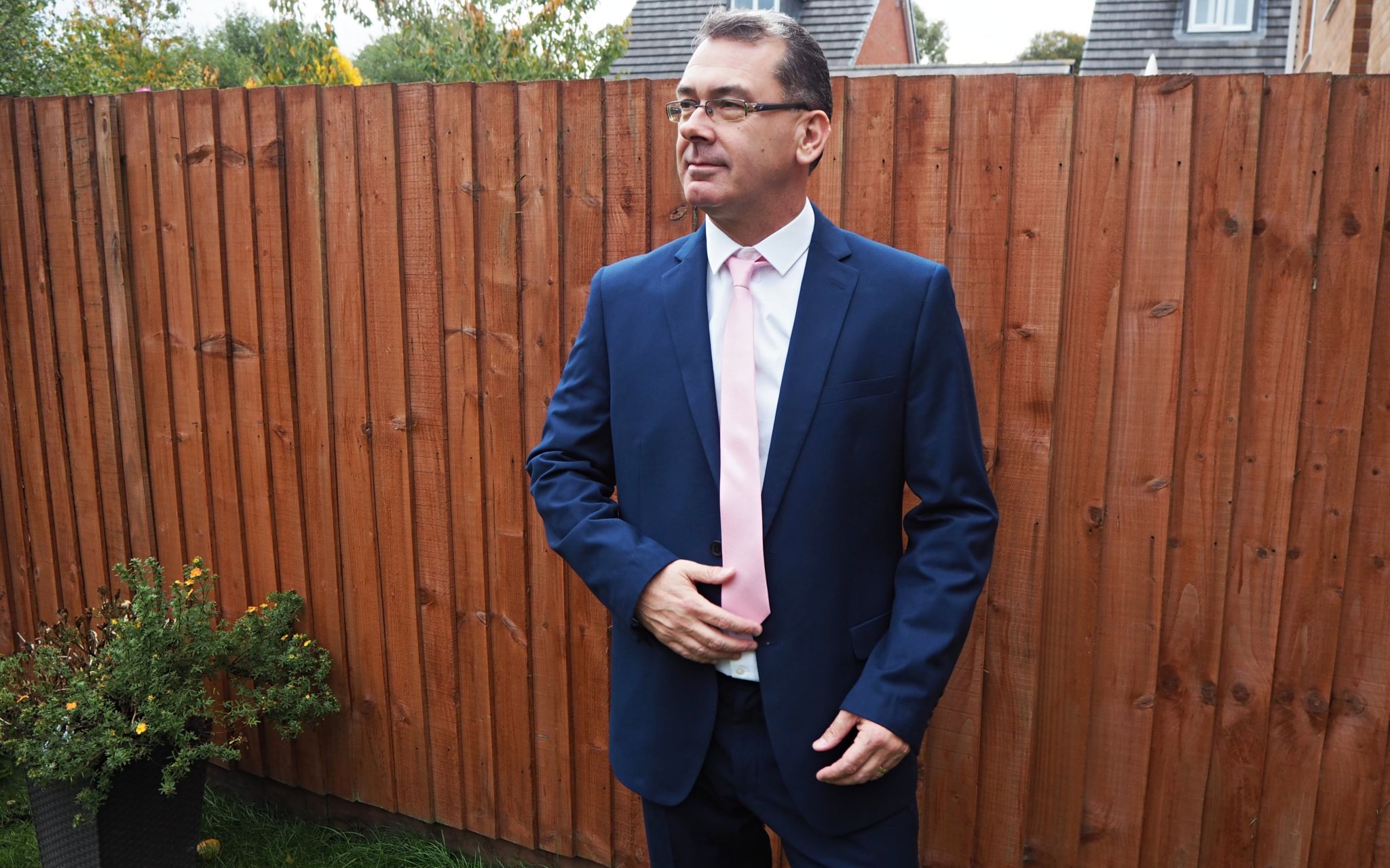 Dad picked out the suit online and went with the Dobell Dark Blue Tailored Fit Suit which retails at £99.00. What I'm so surprised by with this brand, is that you get such good quality and value for your money. Suffice to say, my dad texted me his delight at having tried on the suit and it fitted like a glove.
The suit is a beautiful, rich dark blue and the tailored jacket really accentuates the upper half of the body. My dad ain't doing bad for 50-something right?
This suit looked so good on my dad and I could tell that my dad really loved being in the suit. It's a classic style with a single-breasted jacket, notch lapels and two-buttons fastening at the front.
There's the buttoned waist suit trousers which are a great fit and are half-lined to the knee, with slanted hip pockets, belt loops and button fastened jetted back pockets. Dad paired the suit with a crisp white shirt and a baby pink tie which I thought was uber stylish. This guy knows his trends!
The suit is certainly a versatile on and the dark blue would be a great colour for a winter wedding, not to mention that it would also go well with a waistcoat underneath.
Dobell have once again come through with another stunning piece of formalwear that looks good and feels good too. My dad loves the suit and I think we can all agree that he's slaying in this outfit. James Bond who?!
Thank you Dobell for kitting my papa out and making another man in my life, look super swish. If you want to check out their entire range, you can do so on their website. They also have a beautiful collection of wedding suits, as well as other accessories for formalwear. 
What do you think of this suit? Give my dad some love in the comments below.
*Disclaimer – This suit was gifted to me in return for an honest review. All words are my own.