It's the height of wedding season and what better way to celebrate it than the perfect wedding jumpsuit. I've always been a fan of jumpsuits over dresses. Even though they are a nightmare to get out of when you're busting for the loo, for me a jumpsuit is effortless and is always a safe option when it comes to it being fashionable.
I got this jumpsuit from Lipsy. I had spent a good few hours, wading through aisles of clothes at Debenhams and had given up finding any that fitted my chest without having to go up a size. Next has never really been the place that I go to for fashion because I associate it being more for women older than myself and so I've never really ventured in-store or online.
Lipsy though has been one brand that I've always lusted over the evening wear but never dared to order anything online because it's a little more pricey than what I normally go for. Imagine my surprise though when I come across this Twisted Front Culotte Jumpsuit for just £26.00. What an absolute bargain.
Floral prints are very much in trend right now and I loved that the main colour was white because it made these beautiful floral colours on the jumpsuit, pop out. The ruffled straps are super pretty and I'm obsessed as you know by the culotte style because it helps proportion my body better so that I don't look so tall and gangly. 
And for wedding attire, the cleavage area was out but isn't distasteful. I paired this outfit up with a mustard yellow bag, that I think I got from New Look sometime last year and a pair of strappy, yellow wedged shoes that I also brought from Next.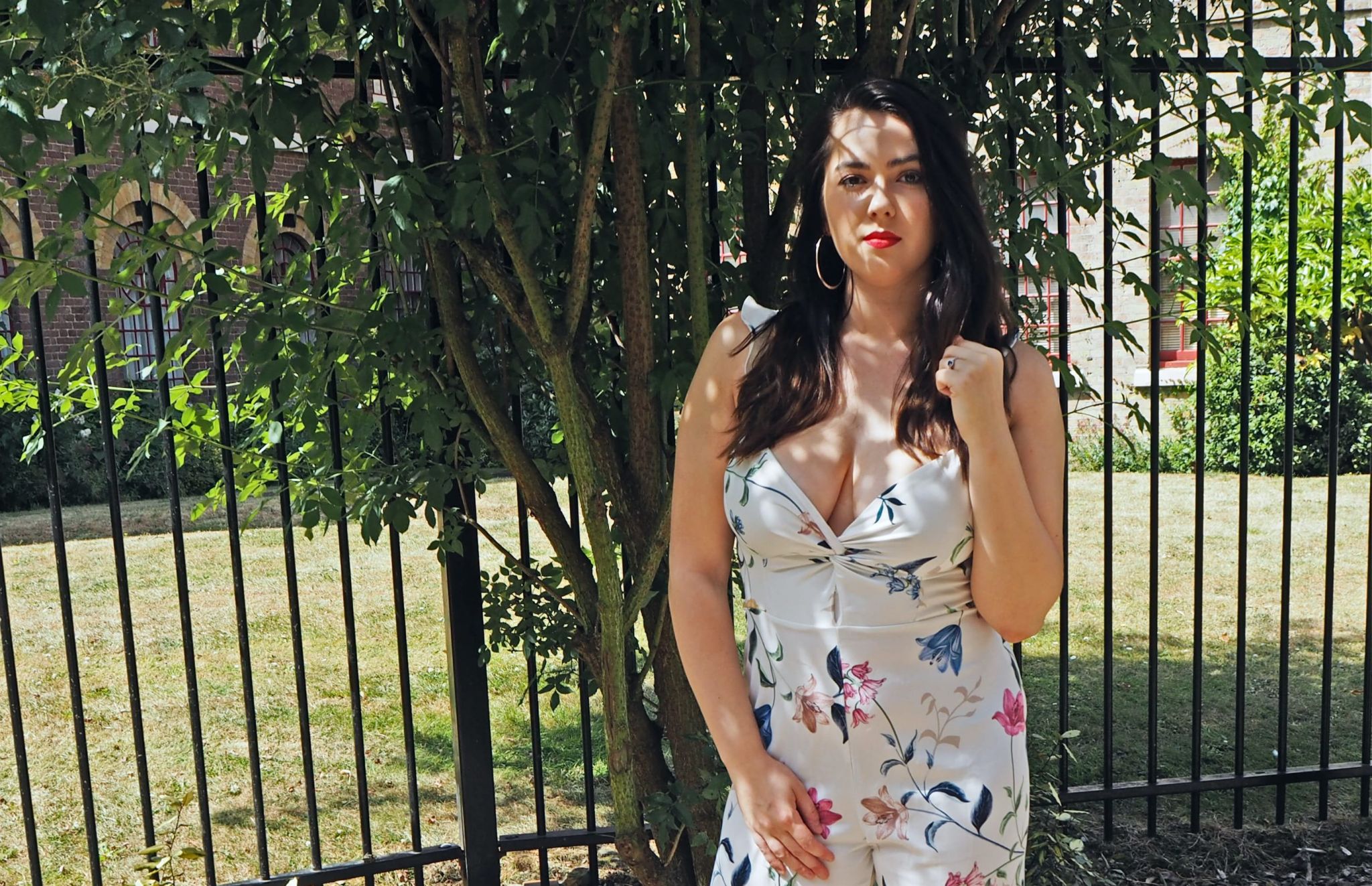 For me, this outfit is the ultimate in comfort. It's made out of a light material so we don't get all sweaty and with the lack of sleeves and overall fit, it's the perfect wedding attire for me this Summer.
What do you think of this jumpsuit? Let me know if you're going to any weddings this Summer in the comments below.